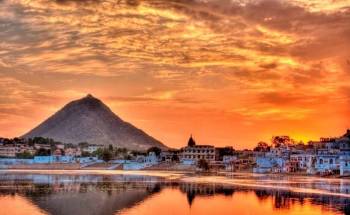 After breakfast, check-out and drive to Pushkar.
En route, visit Nathdwara and Eklingji.
Arrive in Pushkar/Ajmer and check into the hotel.
Visit Ajmer-e-Sharief Dargah, Adhai-Din-Ka Jhonpara, Ana Sagar Lake & Pushkar (a 14 km drive away).
Visit various temples, ghats, the holy Pushkar Lake and the only temple in India dedicated to Lord Brahma.
Stay overnight at Ajmer/Pushkar.